Free extension & plugin for easy view of books and videos in browser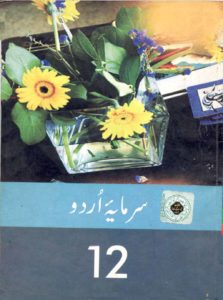 The Book Sarmaya-e-Urdu is for class 12th. It is a Compulsory subject for Intermediate second year. This book is published by Punjab textbook board Lahore.
The authors of the book are Dr. Muhammad Ali Khan, Dr. Abdul Ghani Farooq and Prof. Jafar Baloch.