You need to activate our plugin to view or download books more conveniently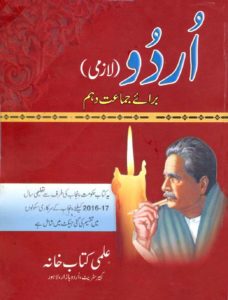 The book Urdu is for 10th class. This book is by Punjab Curriculum and Textbook Board, Lahore and published by Ilmi Kitab Khana.
The authors of the book are Prof. Dr. Rafi-ud-Din Hashmi and Dr. Abdullah Shah Hashmi.
If there is any problem to download, please right click on download button and open in new tab