You need to activate our plugin to view or download books more conveniently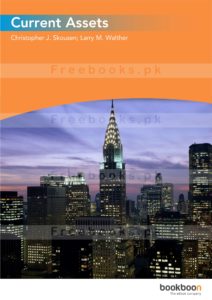 Your goals for this "merchandising" chapter are to learn about:
Merchandising businesses and related sales recognition issues.
Purchase recognition issues for the merchandising business.
Alternative inventory system: The perpetual method.
Enhancements of the income statement.
The control structure.
The Merchandising Operation – Sales
The discussion and illustrations in the earlier chapters were all based on businesses that generate their revenues by providing services (like law firms, lawn services, architects, etc.). Service businesses are a large component of an advanced economy. However, we also spend a lot of time in the stores or on the internet, buying the things we want or need. Such businesses are generally referred to as "merchants," and their business models are generally based upon purchasing inventory and reselling it at a higher price to customers….
Purchase Considerations for Merchandising Business
A quick stroll through most any retail store will reveal a substantial investment in inventory. Even if a merchant is selling goods at a healthy profit, financial difficulties can creep up if a large part of the inventory remains unsold for a long period of time. Goods go out of style, become obsolete, and so forth. Therefore, a prudent business manager will pay very close attention to inventory content and level. There are many detailed accounting issues that pertain to inventory, and a separate chapter is devoted exclusively to inventory issues. This chapter's introduction is brief, focusing on elements of measurement that are unique to the merchant's accounting for the basic cost of goods…
Alternative Inventory System
Earlier in the chapter this was stated:
"Now, there are two different techniques for recording the purchase — depending on whether a periodic system or a perpetual system is in use. Generalizing, the periodic inventory system is easier to implement but is less robust than the "real-time" tracking available under a perpetual system. Conversely, the perpetual inventory system involves more "systemization" but is a far superior business management tool."
Income Statement Enhancements
The expanded income statement for Bill's Sporting Goods was presented above. Yet, there are even more issues that can influence the form and shape of the income statement.
In the illustration for Bill's Sporting Goods, the operating expenses were all reported together.
Often, companies will wish to further divide the expense items according to their nature: selling expenses (those associated with the sale of merchandise) or general and administrative (costs incurred in the management of the business). Some costs must be allocated between the two categories; like depreciation of the corporate headquarters wherein both sales and administrative activities are conducted.
A business may, from time to time, have incidental or peripheral transactions that contribute to income. For example, a business might sell land at a gain. Or, a fire might produce a loss. These gains and losses are often reported separate and apart from the measures of revenues and expenses associated with central ongoing operations.
The Control Structure
An organization should carefully define various measures to safeguard its assets, check the reliability and accuracy of accounting information, ensure compliance with management policies, and evaluate operating performance and efficiency. The internal control structure depends on the accounting system, the control environment, and the control procedures. The control environment is the combined effect of a firm's policies and attitudes toward control implementation. Control procedures are specifically integrated into the accounting system and relate to the following features…
If there is any problem to download, please right click on download button and open in new tab