You need to activate our plugin to view or download books more conveniently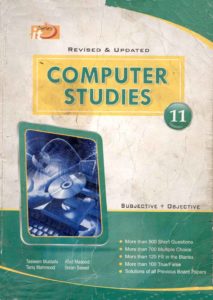 Computer Studies is a book for 11th class ICS Part 1. This book covers Subjective as well as Objective part of question paper. The language is simple and easy to understand for students. The Book also includes the short questions, multiple choice, fill in the blanks, true/false and previous board papers.
This book is published by IT Series Publications and authors of the book are Tasleem Mustafa, Abid Masood, Tariq Mahmood  Imran Saeed.
If there is any problem to download, please right click on download button and open in new tab