You need to activate our plugin to view or download books more conveniently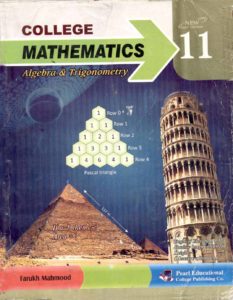 College Mathematics is a Key book for Mathematics 11th class for FSC & ICS Part 1. In this book you will find solved exercises, important definitions, formulas in the beginning of every exercise.
This book is published by Pearl Educational Publishers and the author of this book is Prof. Farukh Mahmood.
If there is any problem to download, please right click on download button and open in new tab